Hey hey everyone! Hope your week is going well! Ours is but oh my gosh it's getting cold around here!!
Today is another installment of Girl Chat! We're talking all about how we juggle the holiday season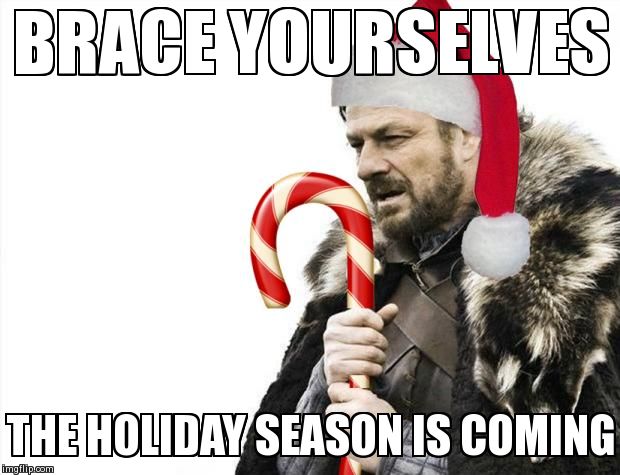 Here's some things I do and it really helps relieve from stress!
Buy Christmas presents as early as possible
I start buying Christmas gifts around September - if I see something at a great price that I know will make a good present, I grab it! Right now I have a huge stash already and am so close to being done! My goal this year is to finish by December 1st so I can enjoy December
Wrap presents early
This goes with the above - I hope to be wrapped by the first weekend of December so I can free up any free time I'll have!
Mark your calendar!
By staying on top of holiday parties, class parties, family get togethers, date nights and whatever else this holiday season will bring, you must mark things down! I already know there are a couple traditions we do every year that fall on certain days, so I make sure to mark those as soon as I know them and continue to update as plans get made
It's ok to say no
This time of year can be SO CRAZY! I know me personally, I have something going on every weekend until Christmas with the exception of 1 day - I don't feel it's too much but if I did I would say no to certain things.
Remember to enjoy the season
With this season brings busy, and with busy can bring frustration. I try and remind myself the reason of the season and that my kids are only little once - that helps me relax and enjoy all the fun festivities!!
We hope you link up below!!
And don't forget to follow your hosts!